Sherwin Williams
It depends on who you talk to. According to Sherwin Williams, the 2023 theme is the Terra collection. This includes four color palettes including Biome inspired by the ecosystem, Lore inspired by "cultures and centuries with an intricate mix of ancient reds, powdery pastels and rich jewel tones", Nexus which includes browns and soft whites, and finally Origin which provides a "vibrant and joyful" feeling combining "fond memories and future hopes".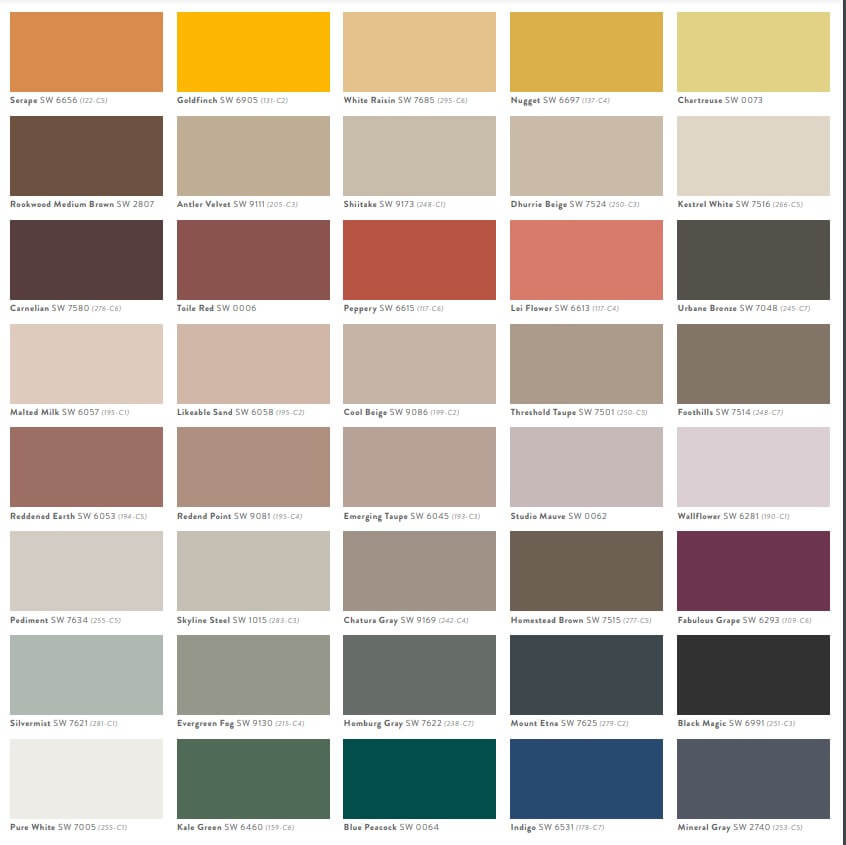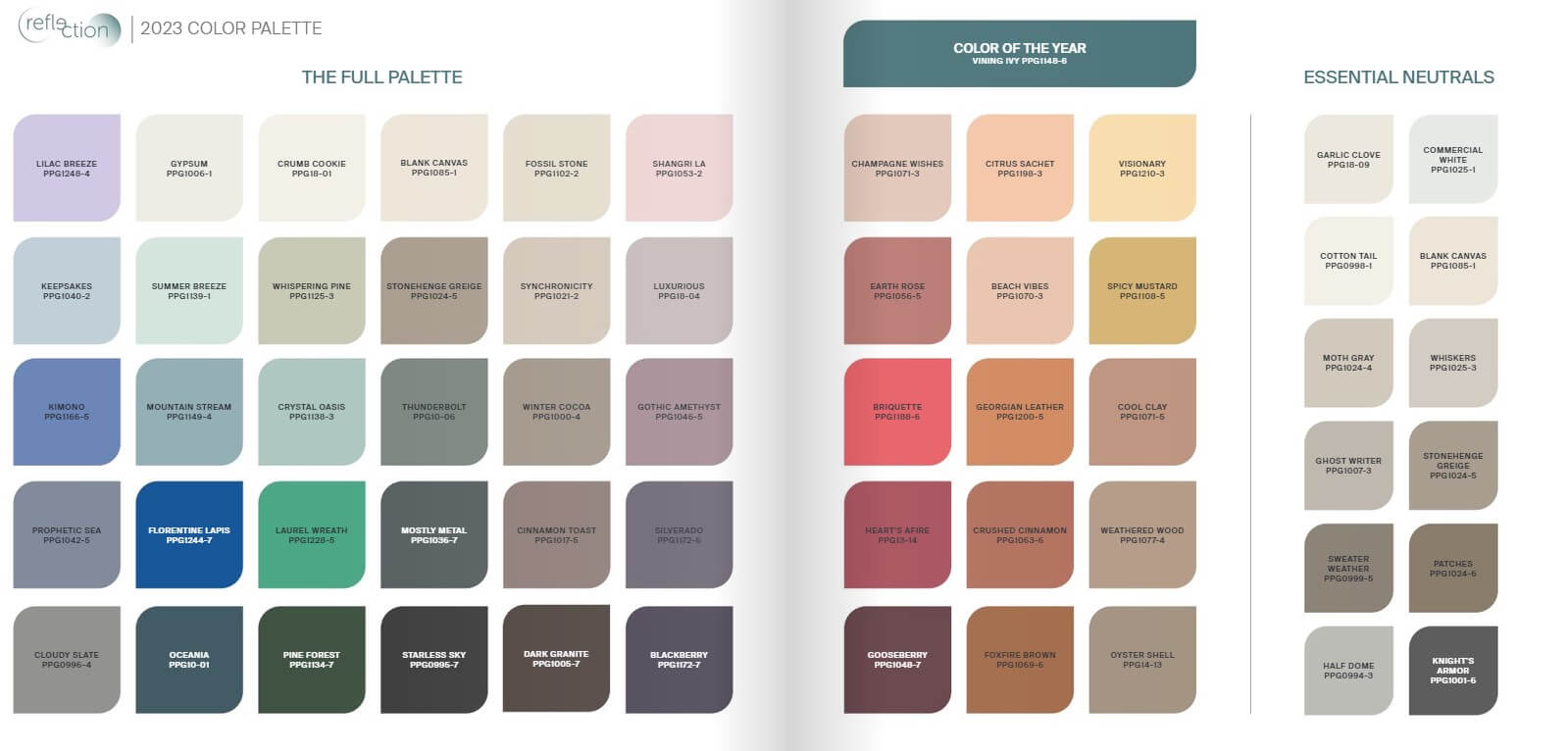 PPG
PPG introduced Vining Ivy (PPG 1148-6) as the color of the year. They suggest it is "enchanting, rejuve-nating and versatile". They state that it is a "hue for contemporary environments and designs". See below the full 2023 palette provided by PPG.
Benjamin Moore
Benjamin Moore is suggesting the color of the year as Raspberry Blush 2008-30. They state that it is "a vivacious shade of coral tinged with pink "…and it "enlivens the senses with an electric optimism… inspired by the bold strokes of modern art (and) the natural changes that occur in metal overtime…" The Benjamin Moore Color Trends 2023 palette was chosen to offer "inspiration and creativity, while encouraging a push beyond the traditional to experience truly exception color."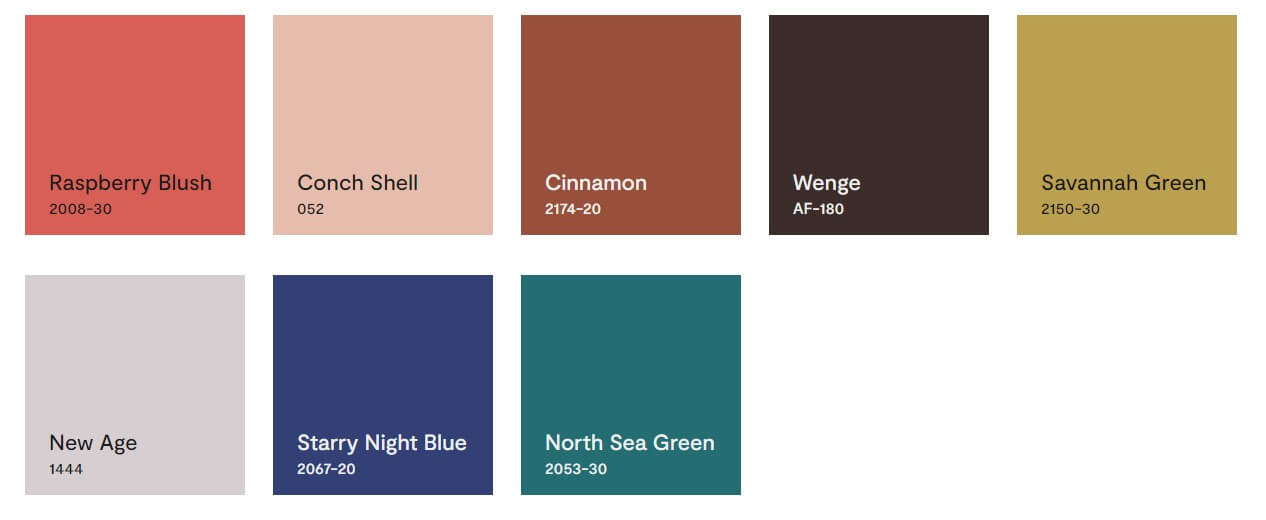 HOW TO CHOOSE
Of course it all comes down to personal preference. Look at the furniture or pictures you have in your home. If you're not sure about using a color for the entire room, pick a color from a decorative pillow and use it for an accent wall. It's difficult to tell the color from a 1×1 swatch, so ask for an actual paint sample to be applied to an area of the wall to see how it reacts with the rest of the room.
As always, we are available to offer suggestions or answer questions on your color choice.